Player Spotlights
---
2022/2023 SEASON
February 15/2023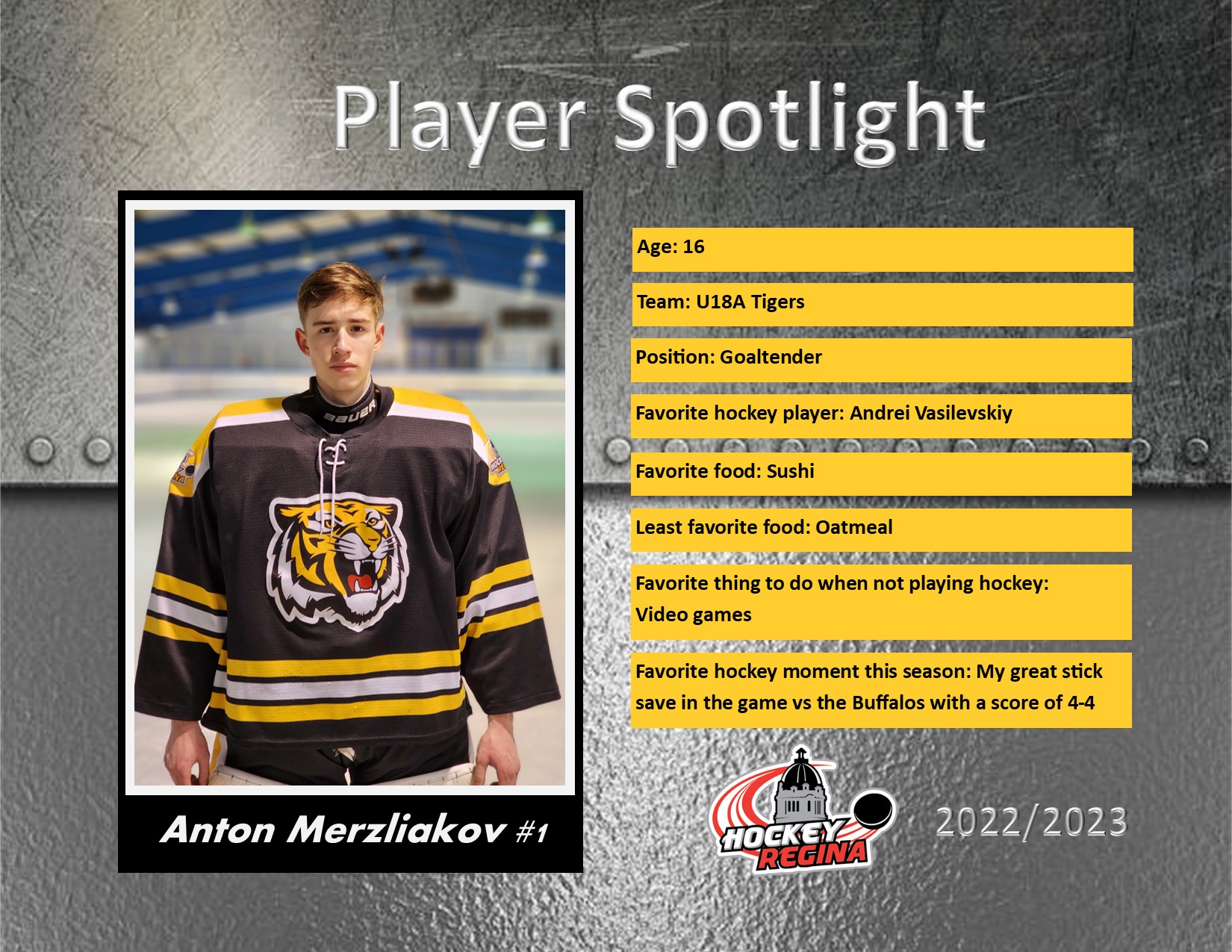 Under difficult circumstances Anton moved to Canada from the Ukraine in July of 2022, and has been a wonderful addition to Hockey Regina and hockey in Canada!
Below is the nomination from the U18A Tigers:
"Having Anton on our team has been great. His family all very quickly fit in to rink life in Canada and are a joy to have around. The Tigers as a team thoroughly enjoy having Anton on our team and it has been a good opportunity for the players and coaches."
Recent article in the Leader Post: https://leaderpost.com/sports/hockey/ukrainian-goaltender-grateful-for-assist-from-reginas-hockey-community
January 18/2023

Below is the nomination from Coach Deana Karner:
Positivity in adversity.
I get to have the honour of coaching Kinley Kvisle this year.
From the first practice, Kinley has been a shining light on the team. From her strong work ethic, to her ability to get along with everyone, she is a natural leader.
Recently, Kinley has faced some heavy adversity, including health issues and family tragedy. She has taken some time away as she needs it, but when she returns, she is the same vibrant kid with a big smile on her face, working hard, playing wherever she's needed (can I clone her?), and, I hope, having a great time with her teammates.
We're pretty lucky to have you on our team this year, Kvis!
Coach Deana
2021/2022 SEASON
March 8/2022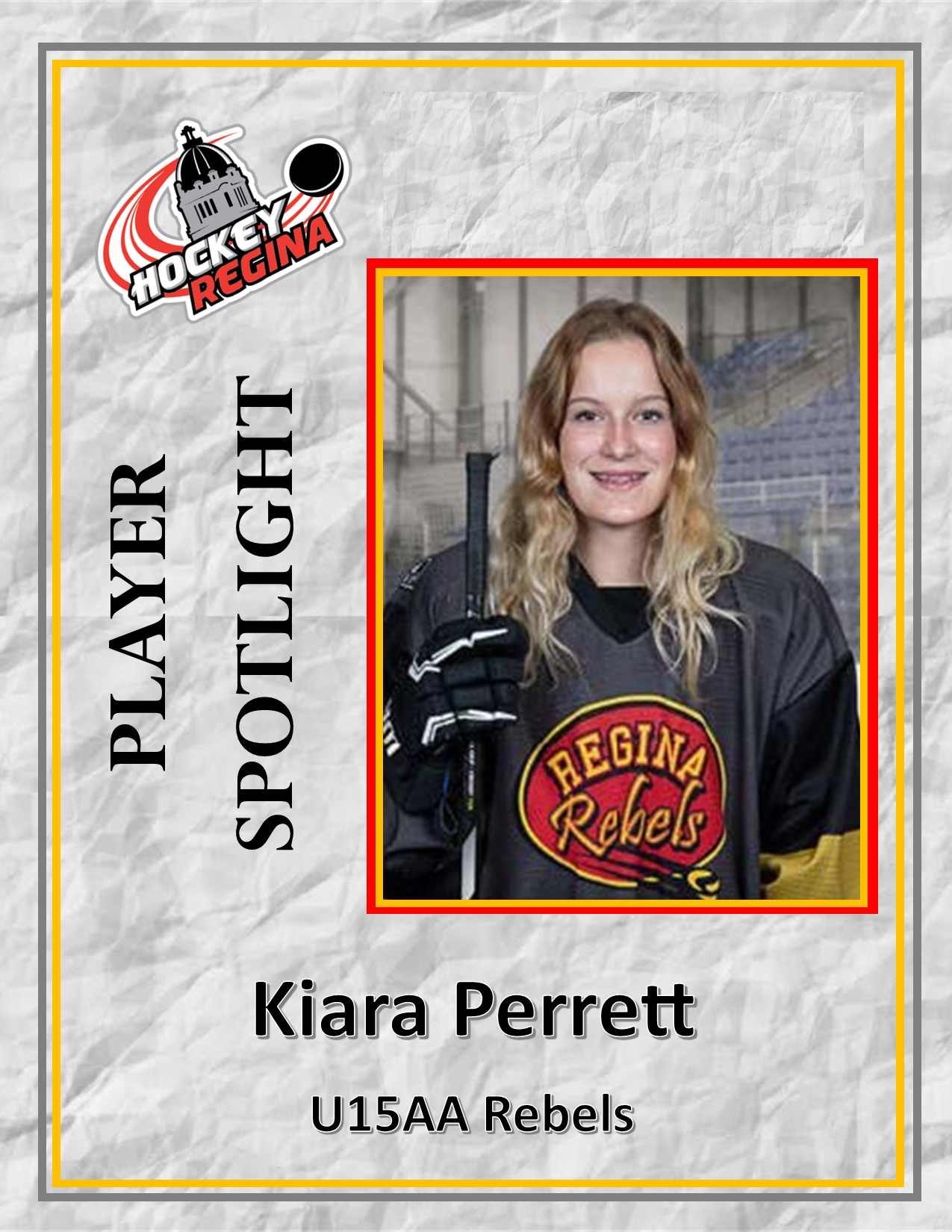 Kiara is excited each time she enters an arena and brings a ton of energy to her teammates in the dressing room and on the ice. She chooses to have a positive, fun-loving attitude and is committed to her community. No matter the position, line or responsibility the coaching staff asks of her, she does the best she can. Kiara is a great team player.
Early in the season, Kiara suffered a concussion that sidelined her for a couple of weeks. Following the protocols was a definite struggle for her, but she was determined to get back playing and made good choices to return quickly. Kiara really loves hockey and attends Martin Collegiate and the Hockey Academy to spend some extra time improving her skills. In addition, she is a member of the Martin Volleyball team.
It is very evident that community is extremely important to Kiara. She was very excited to learn about our team's mentorship partnership with the U11 Rebel teams and attends (with her Cohesion Pod Red) with enthusiasm and joy. Kiara has also been involved with the Regina SuperHERO's program and has been attending sessions whenever she is able.
Kiara has fun at practice but works very hard as well. She always has time to joke with coaches and after a coach wipes out and stands up with a bow, she is definitely the one laughing the loudest! Kiara always seeks out a high five at the end of practice, is one of the last players off the ice and ensures the nets are brought back to the middle to make it easier for the Rink Attendant.
Kiara is a key part of our team culture and contributes by being herself. She is an excellent candidate and it is a privilege to nominate her for the Hockey Regina Player Spotlight.
- Coach Brandy West-McMaster
February 22/2022

Emerson was diagnosed with epilepsy just about 2 years ago. Her first known seizure was actually during a hockey game. The play was in one end of the rink and they noticed that she was laying at the other end of the ice, they thought that she had fallen and was just slow to get up, as she was skating back to the bench "all woozy". Her dad met her halfway and laid her on the ice, Emerson had slurred speech and a very calm demeanor. To this day they still don't know how or why the seizures started, but after a few months of unexplained incidents they now know that she had a seizure on the ice that day. Her seizures are fairly short in duration and do not have the typical shaking or jerking movements most people associate with seizures. They can happen at any time, first thing in the morning, walking, riding a bike, swimming in a pool, just before bed, she could have a seizure at any given moment. When it does happen, they simply turn her on her side (heart side down) and wait for the seizure to pass. Her parents are hopeful that she will grow out of them, but Emerson may be on medication for the rest of her life.
Getting her to play the game that she loves may take some extra time, motivation, and patience but she truly loves the game, her teammates, and the social side of being a part of each team. You can see the fight in Emerson's eyes as the players come to see if she's ok in the dressing room or on the bench, trying to work up the will to go out for her next shift. Once Emerson can fight through the fears, the anxiety, and possible indicators of a pending seizure she gives it her all. Sugar, poor quality sleep, anxiety, stress, changes in weather, diet, physical activity are all triggers for epilepsy. Her parents try their best to set their girl up for success but the triggers are very much a part of every 10-year-olds lifestyle on a daily basis. This is why Emerson has been nominated, and chosen, for the player spotlight, she's a fighter, cheers on her team and continues to love the game more and more each year.
EMERSON:
Hockey Position: Defence
Shoots: Right
Favorite hockey player: Connor Bedard
Favorite food: Tacos
Least favorite food: Avocados
Favorite thing to do when not playing hockey: Going on my phone, or hanging out with friends
Favorite hockey moment for you from this season: Having so many friends on my hockey team
First thing you would buy if you won a million dollars: A mansion in Hawaii
2020/2021 SEASON
January 13/2021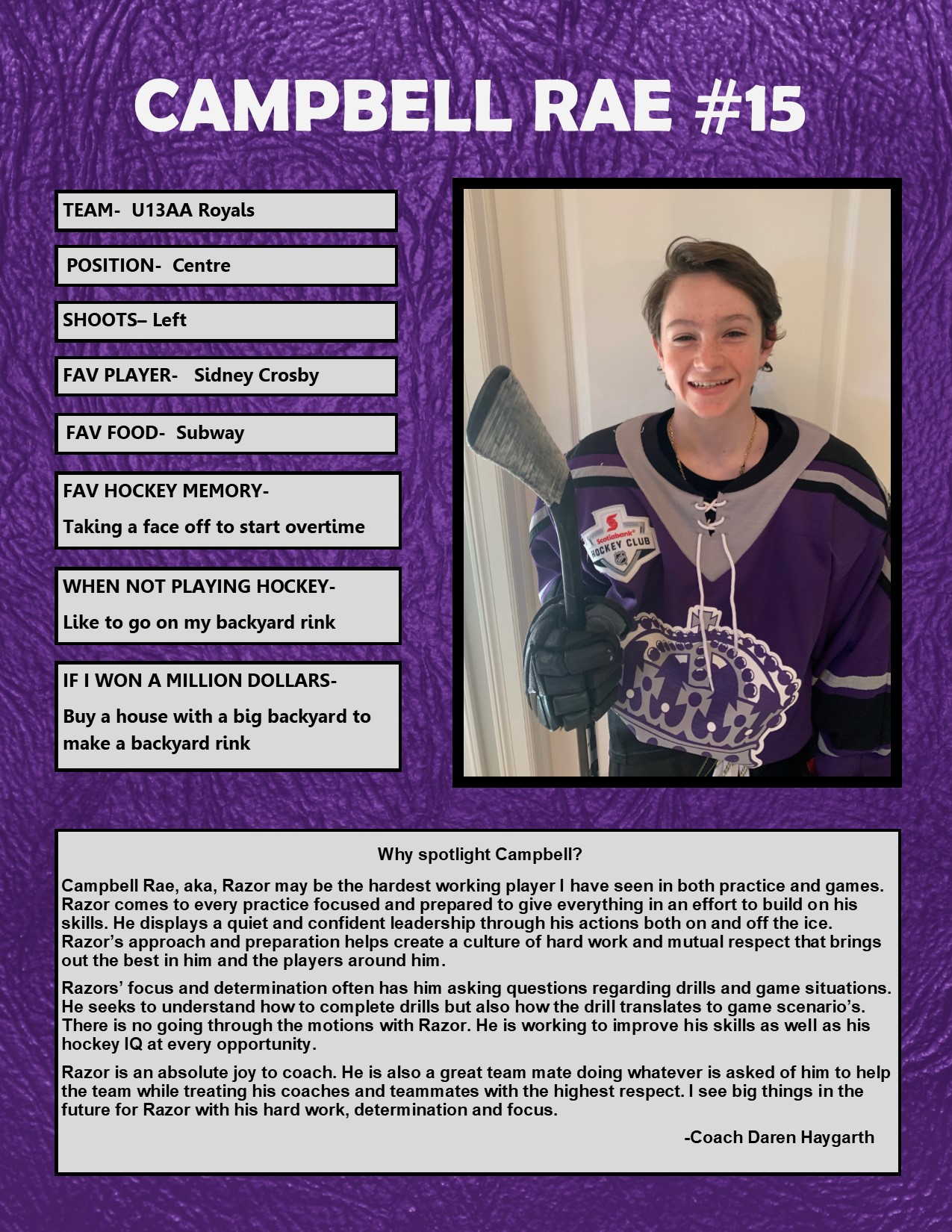 January 5/2021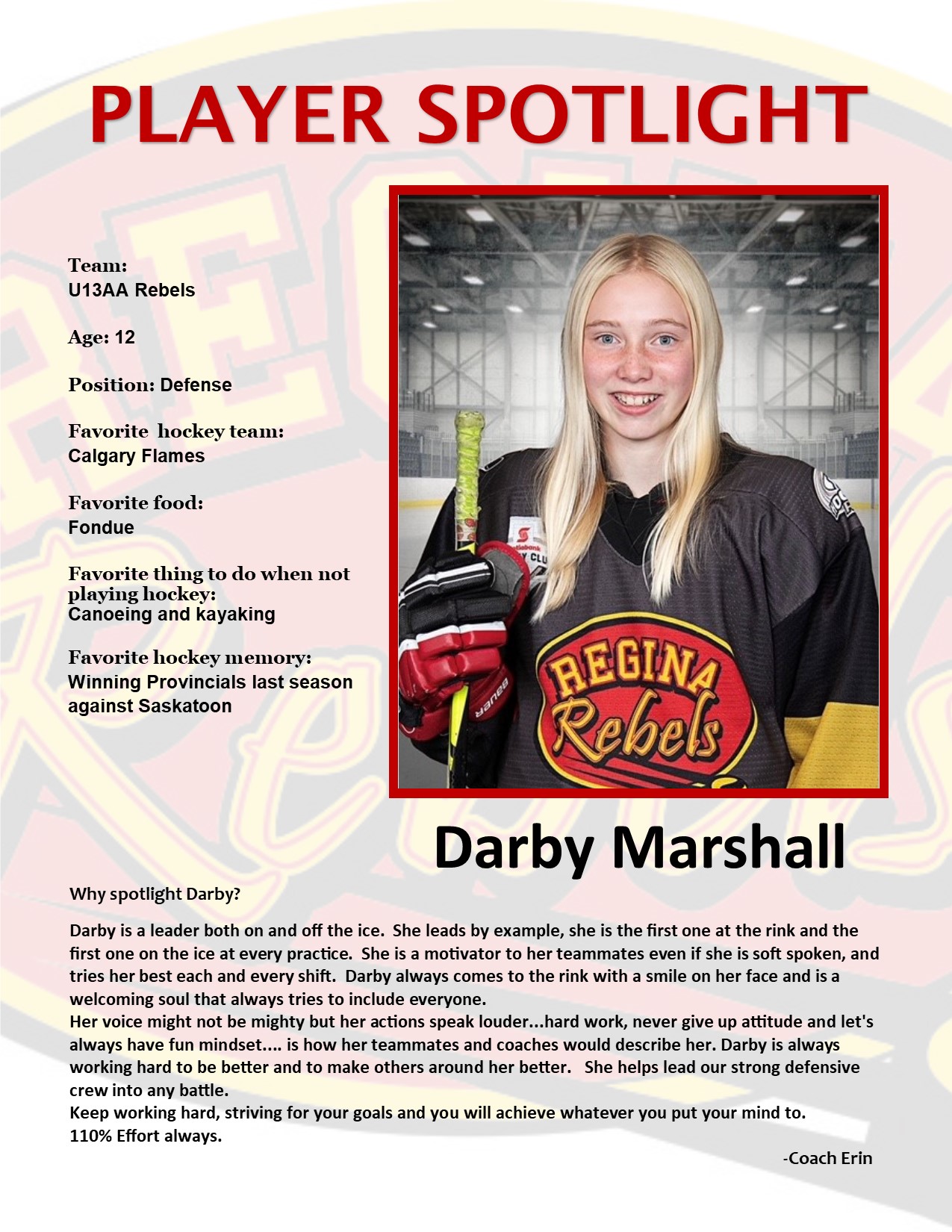 December 15/2020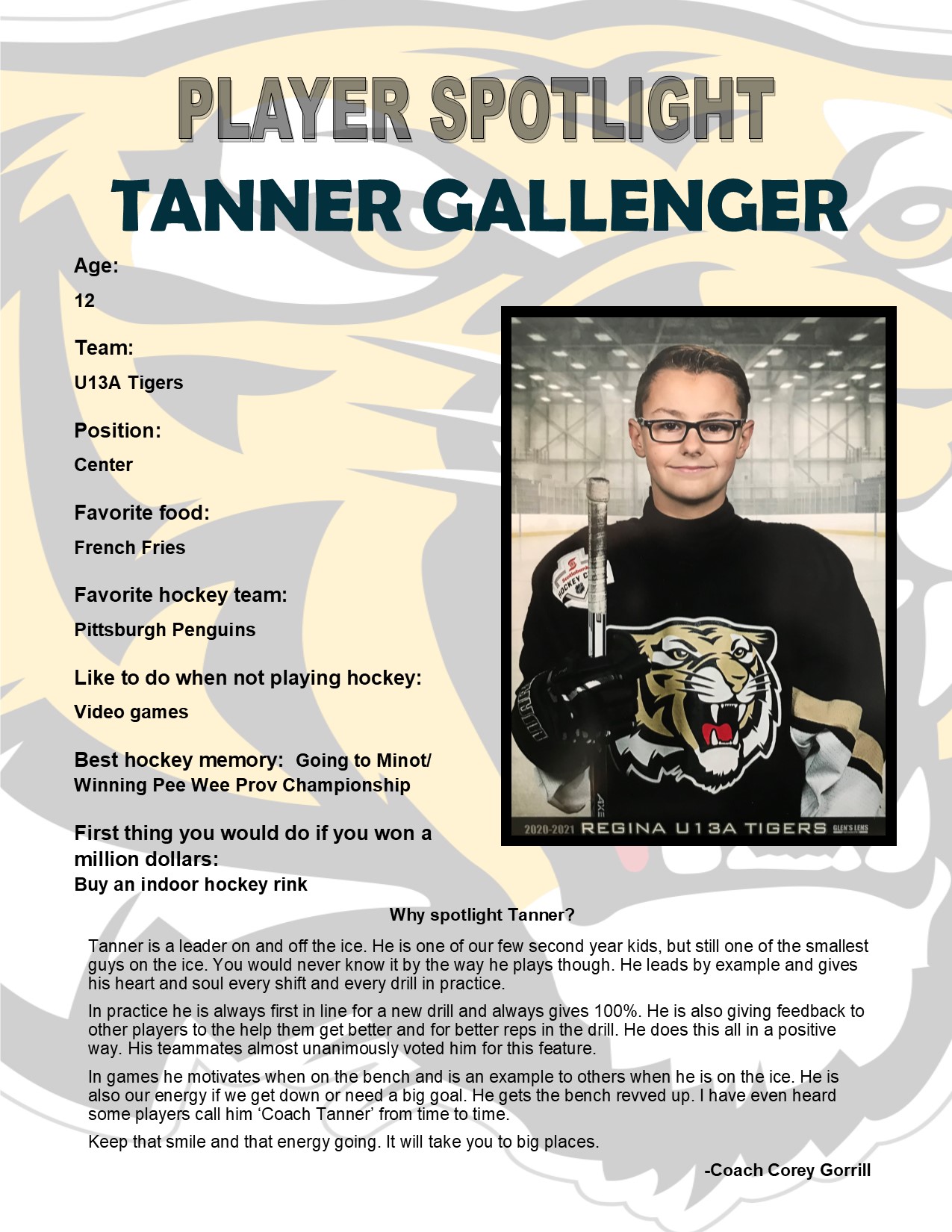 December 03/2020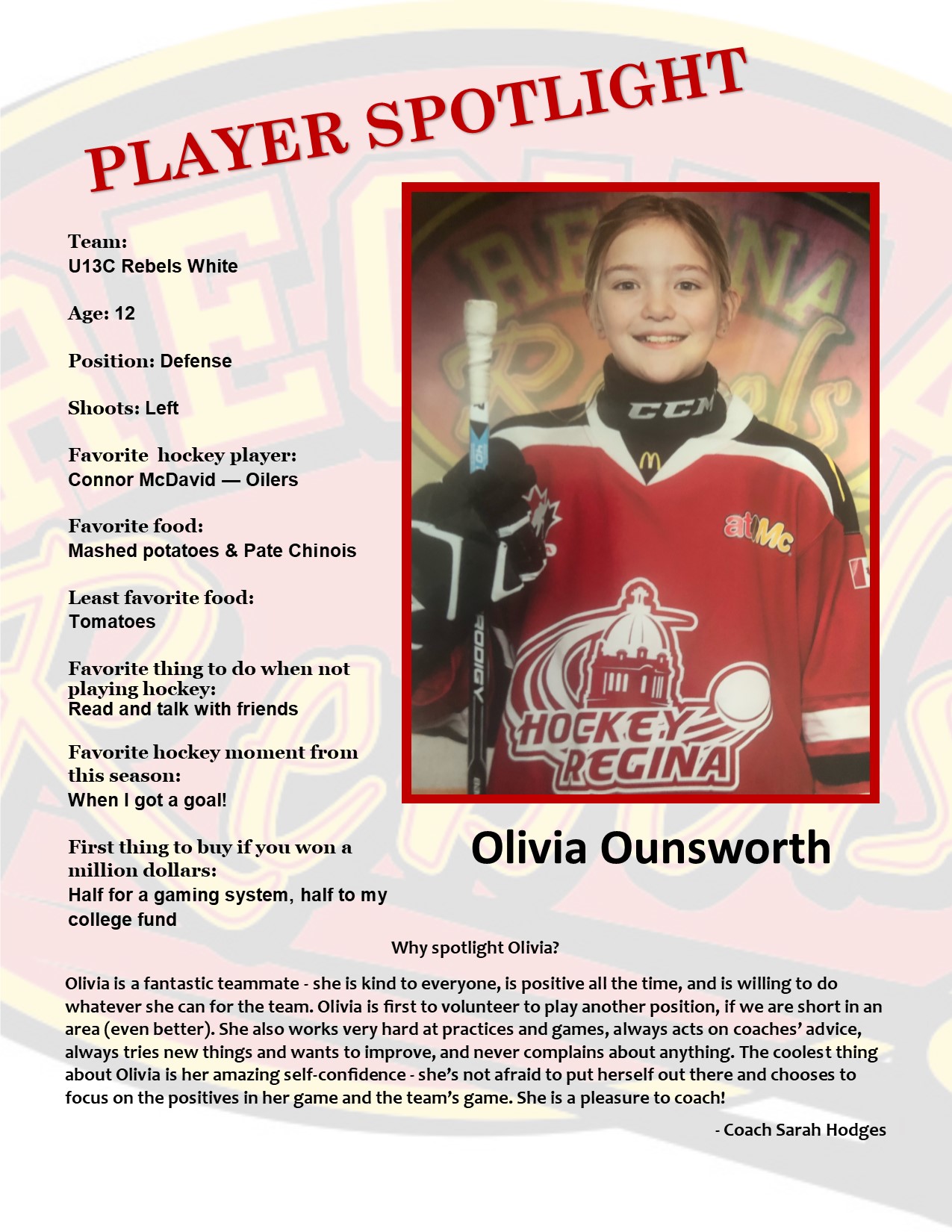 ---
2019/2020 SEASON
March 11/2020

March 6/2020

February 27/2020

February 20/2020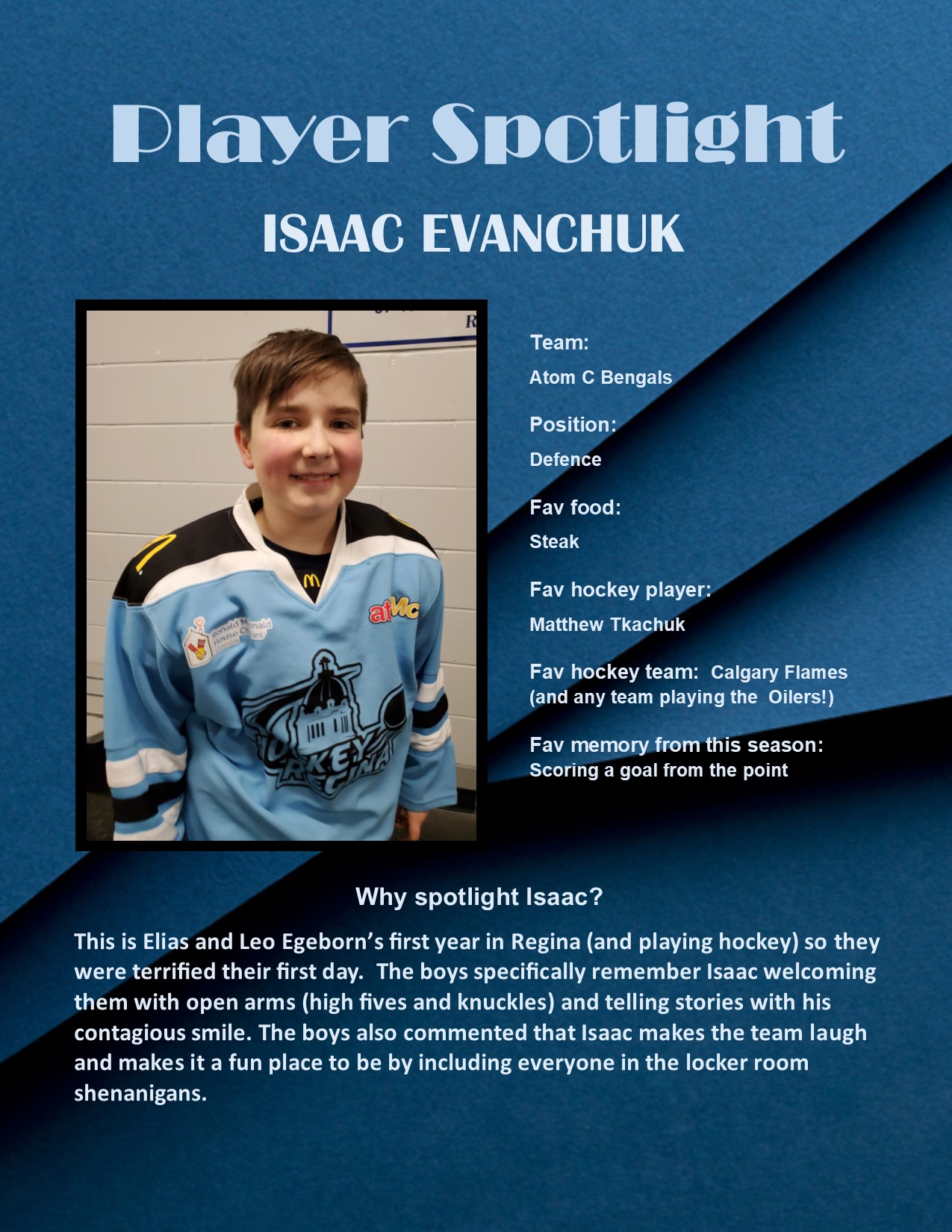 February 5/2020

January 24/2020

Jan. 16/2020

---
2018/2019 SEASON
Mar. 12/2019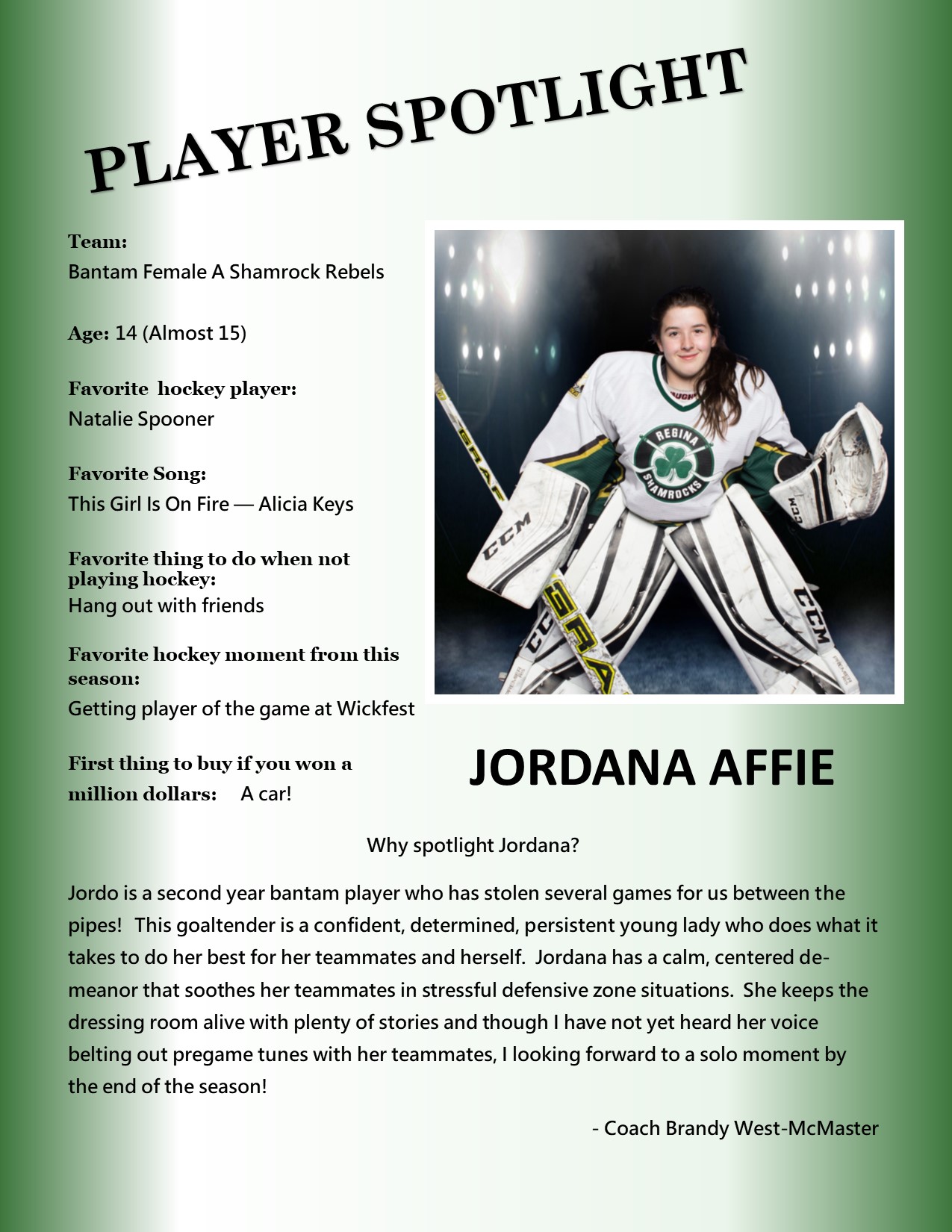 Mar. 5/2019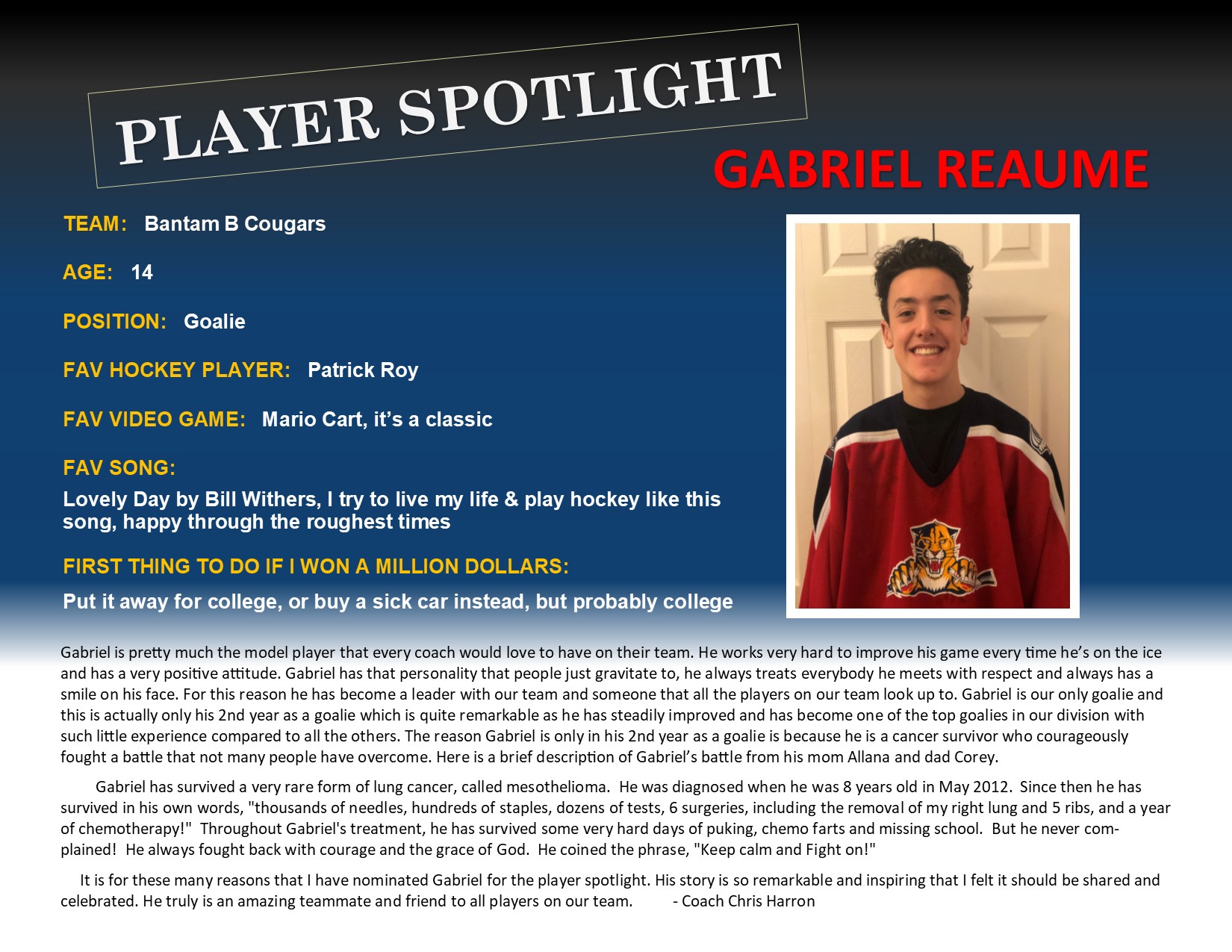 Feb. 26/2019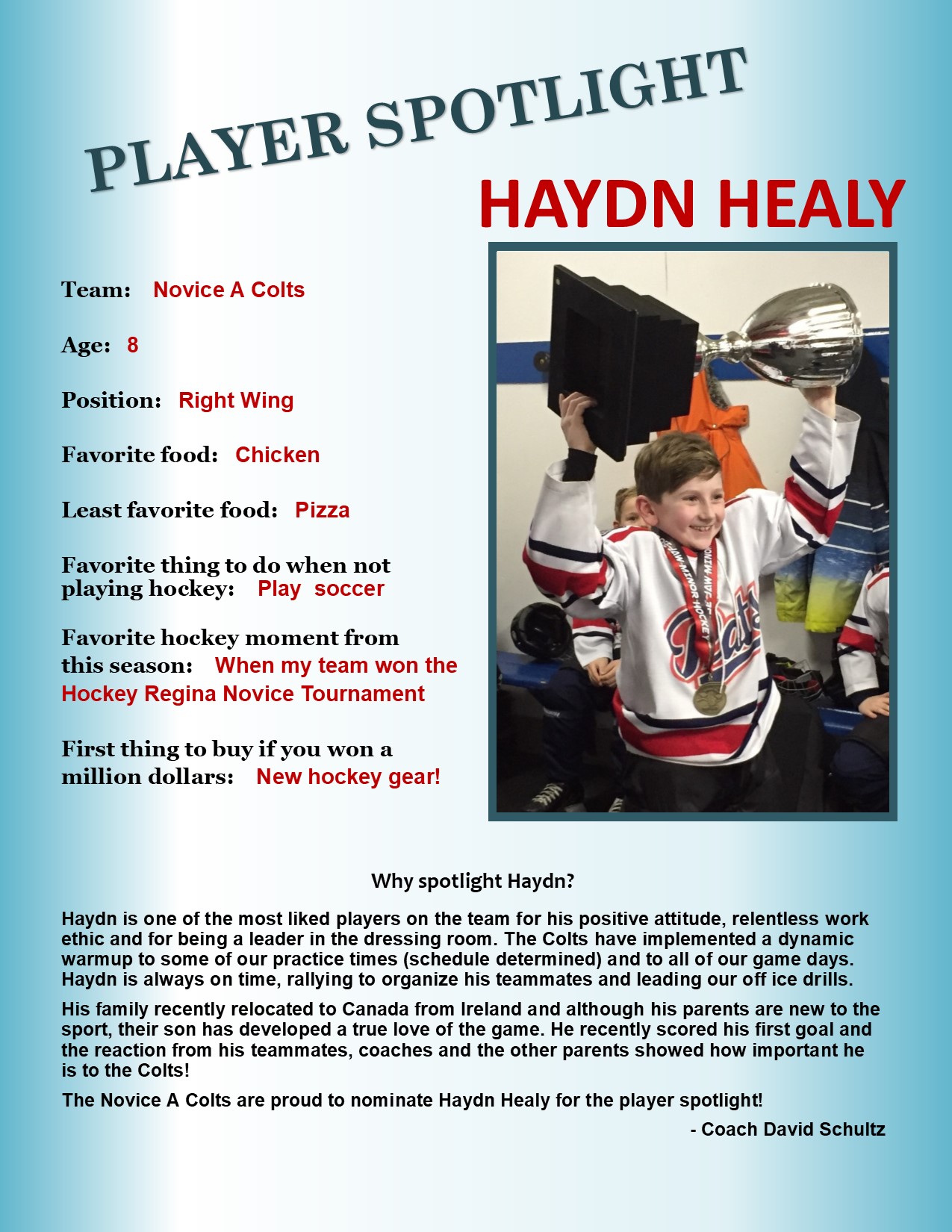 Feb. 19/2019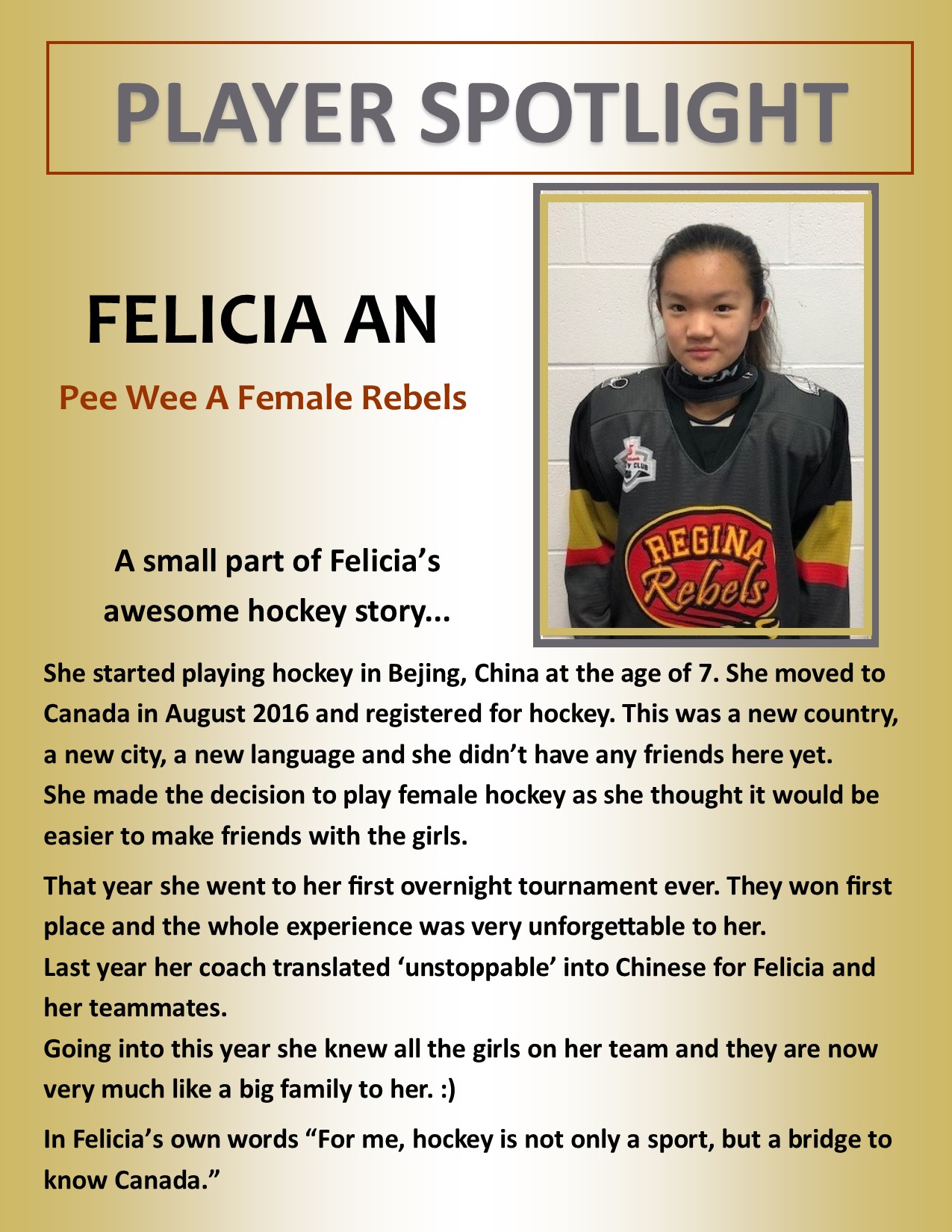 Feb. 12/2019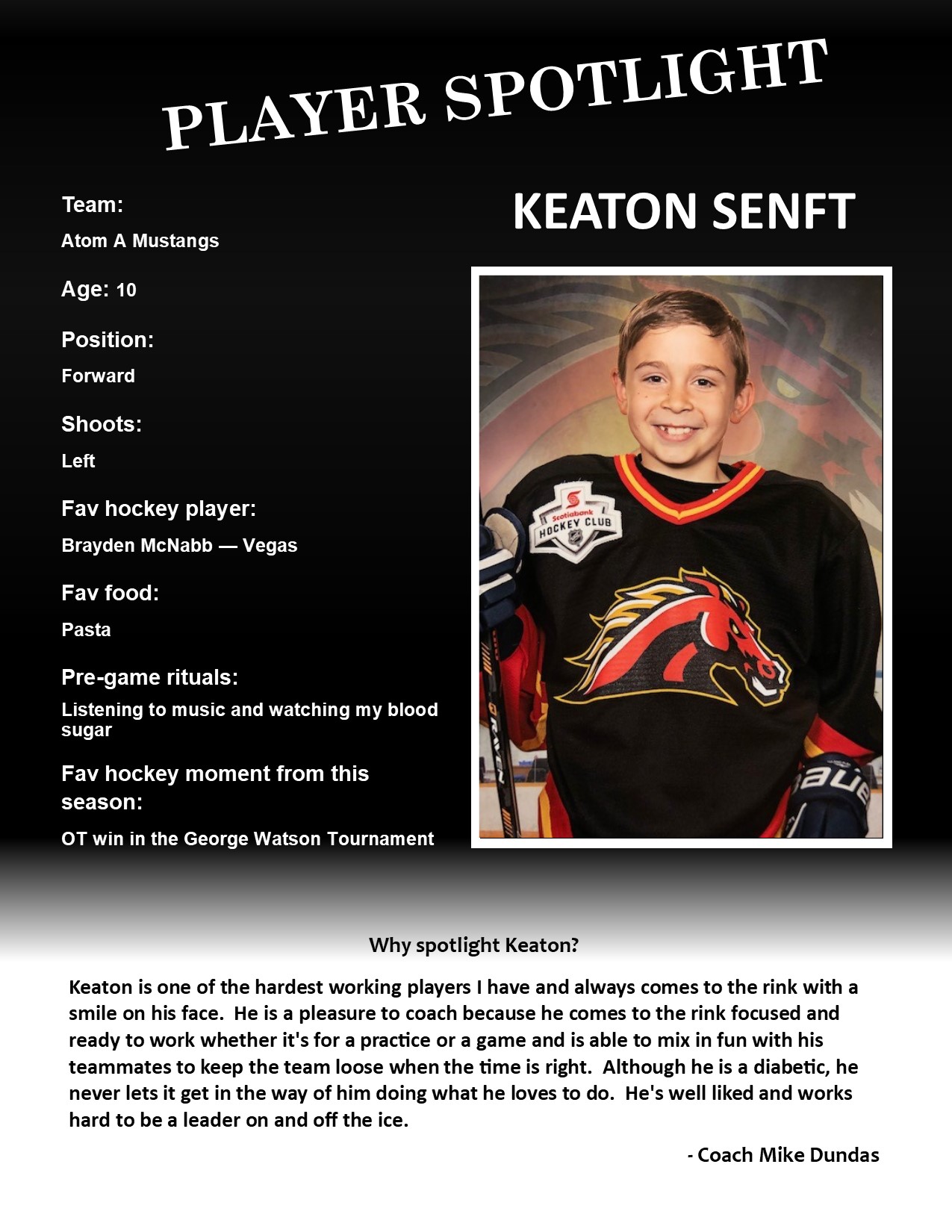 Jan. 29/2019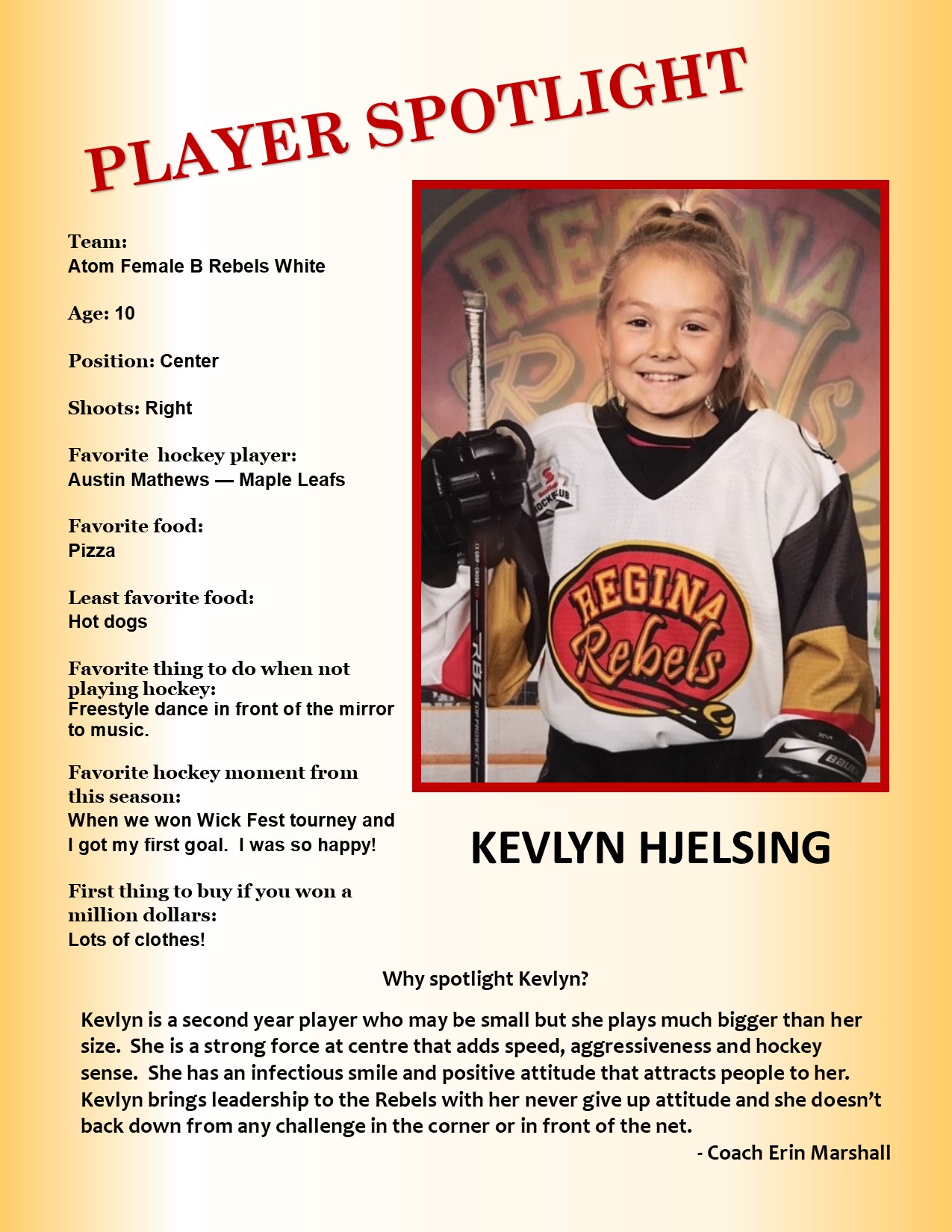 Jan 22/2019