Volunteer Award Recipients
---
---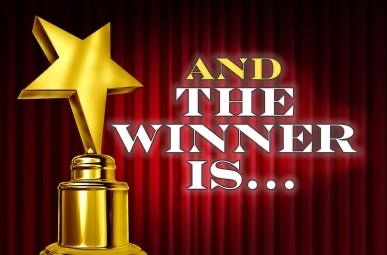 ---
2020/21 was certainly a challenging season, but in spite of that or maybe because of it, we had many incredible nominations. Our awards committee definitely had a difficult decision to make. One thing was apparent, all of our nominees are held in extremely high regard by their teams and support people, and very deservedly so. Thank you all!
---
CONGRATULATIONS to this year's very deserving recipients!
2020/21 VOLUNTEER HONOUR AWARD
Sponsored by: Regina Hotel Association
MATT RIEGER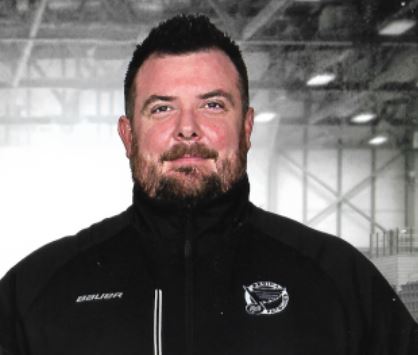 Hockey Regina has been very fortunate to have had Matt as a coach for 12 seasons, on 15 different teams. Some of those years were before he even had children of his own who were playing. His passion for the game and dedication to his players is truly outstanding. Matt does not coach so that he can get an award, but we feel that he whole heartedly deserves this one!
Here are some excerpts from the nomination that was submitted by Matt's players and their families.
"If you have been lucky enough to end up on one of the many teams Matt has had the opportunity to coach you will agree this nomination is long overdue. Matt takes his coaching role very seriously and puts countless hours into ensuring the season is a success. If he's not at the rink, he's spending his spare time creating top notch practice plans for the team, planning off ice team building events, reviewing coaching articles, watching game review videos, sending tailored skill improvement videos specific to each position and its players, just to name a few. He is a well-known face and voice to all hockey age groups, officials and fellow coaches. Many coaches and players may have looked at this year as a write off, but not Matt. He showed the team that no matter what, you don't stop training, growing, learning and pushing forward, even in these circumstances. You don't quit and give up. He brought that energy and vibe to the rink each time as well as when the team connected virtually or thru his communication in emails."
"He quickly earns the respect of all the players on the ice. He makes it clear he is there to ensure they improve and achieve their goals as individuals and as a team, but he also wants to ensure he develops respectable young players off the ice and in the community as well. He is firm and fair, honest, open, encourages feedback and even can be called the team jokester."
"One of the things that I think sets Matt apart and makes him the coach that he is, is his open-mindedness and willingness to listen to other ideas, talk them over and ultimately make a decision based on what will benefit the team the most."
"The challenges of this season have been greatly minimized by Matt putting in extra time and work of his own with creating new drills, planning practices, and ensuring that the team stays engaged as much as possible. He has looked outside the box and incorporated several different virtual team activities (various skills coaches via Zoom, Yoga, etc.) and growth opportunities (speakers such as Darren McKechnie, Player Profiles, Intro to NCAA Hockey, etc.) that we may not have had the opportunity to do in a normal season."
"Matt Rieger is the best hockey coach that I have ever had. He has always been hard on all his players, not because he dislikes them, but he wants them to be the best hockey player they can be. Even in a global pandemic he is doing so much extra work to try to connect with his players and make sure they are always getting better. By sending videos of stick handling meetings with people like Tim Turk to help us with our shot. Not only does he teach us to be a great hockey player, but also a great person. He always makes sure that we are being responsible on and off the ice. The thing he does so well, and I do not think I will ever know how, is he always motivates his players to do their best. As his time as coach, he has never had a losing record because he coaches all his players if you don't want to give everything you have every shift, then you can take a seat right on the bench. So, in conclusion there is no question in my mind that Matt Rieger is the best coach I have ever had."
"I think Matt is the best coach in the hockey Regina association. There are a few reasons I think this. The first is because he dedicates his heart and soul into this game for us. He has put countless hours in so that the players are having fun and being the best they can be. In my years playing hockey I have never seen a coach that cares so much about this game the players success both in the current season and their futures. I have been on his team for 3 years in a row and can't imagine where I would be without him."
---
2020/21 COMMUNITY INVOLVEMENT AWARD
Sponsored by: CNG Stone Products
U9C REBELS WHITE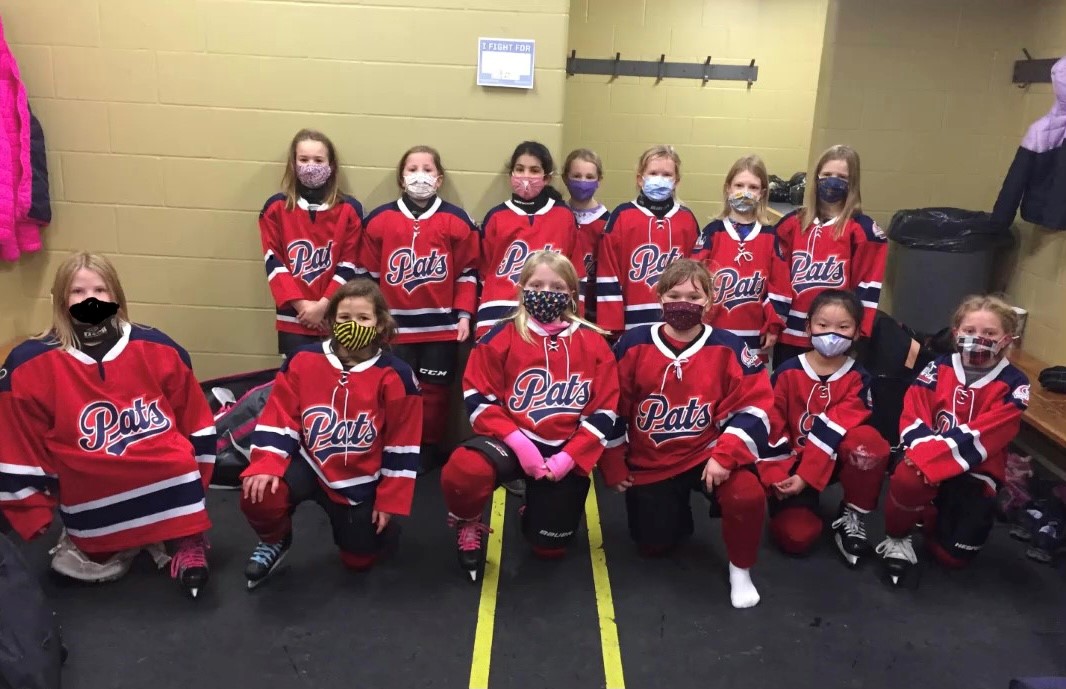 The U9 C Rebels White hockey team are a group of young girls, all under the age of 9, who decided to participate in Hockey Fights Cancer in November of 2020.
Instead of simply asking family or friends for money, the girls decided to take a more hands-on approach. Anyone who wanted to participate could come up with their own creative, Covid-friendly way to encourage donations. In this sense, the girls had full ownership of their ideas and were fully immersed in the fundraising experience.
Some of the girls made videos and sent them to family and friends, while others did a virtual walk-a-thon. Their creativity and commitment to the cause were admirable, and within a few weeks this small group of girls raised over $1500!
This team showed exemplary leadership this year in the Hockey Fights Cancer campaign, and a wonderful ability to creatively pivot and adhere to the demands of Covid regulations throughout their fundraising experience. Their desire to help others in such a creative and hands-on way is why they were nominated for this very special team award.
Players in alphabetical order: Sophie Baer, Ella Baillargeon, Zoey Farn, Aliya Hartney, Katie Heron, Sophia Le Bruno, Molly Litzenberger, Talia Lyster, Kenzi Reich, Emily Schmidt, Jaya Sidhu, Carolyn Wang, Sidney Wilson
Head Coach: Desmond Hartney, Assistants: Kish Lyster, Jason Schmidt, Robert Wilson Manager: Vanessa Heron
---
2020/21 VOLUNTEER OF THE YEAR
Sponsored by: Regina Hotel Association
NOLAN KNELSEN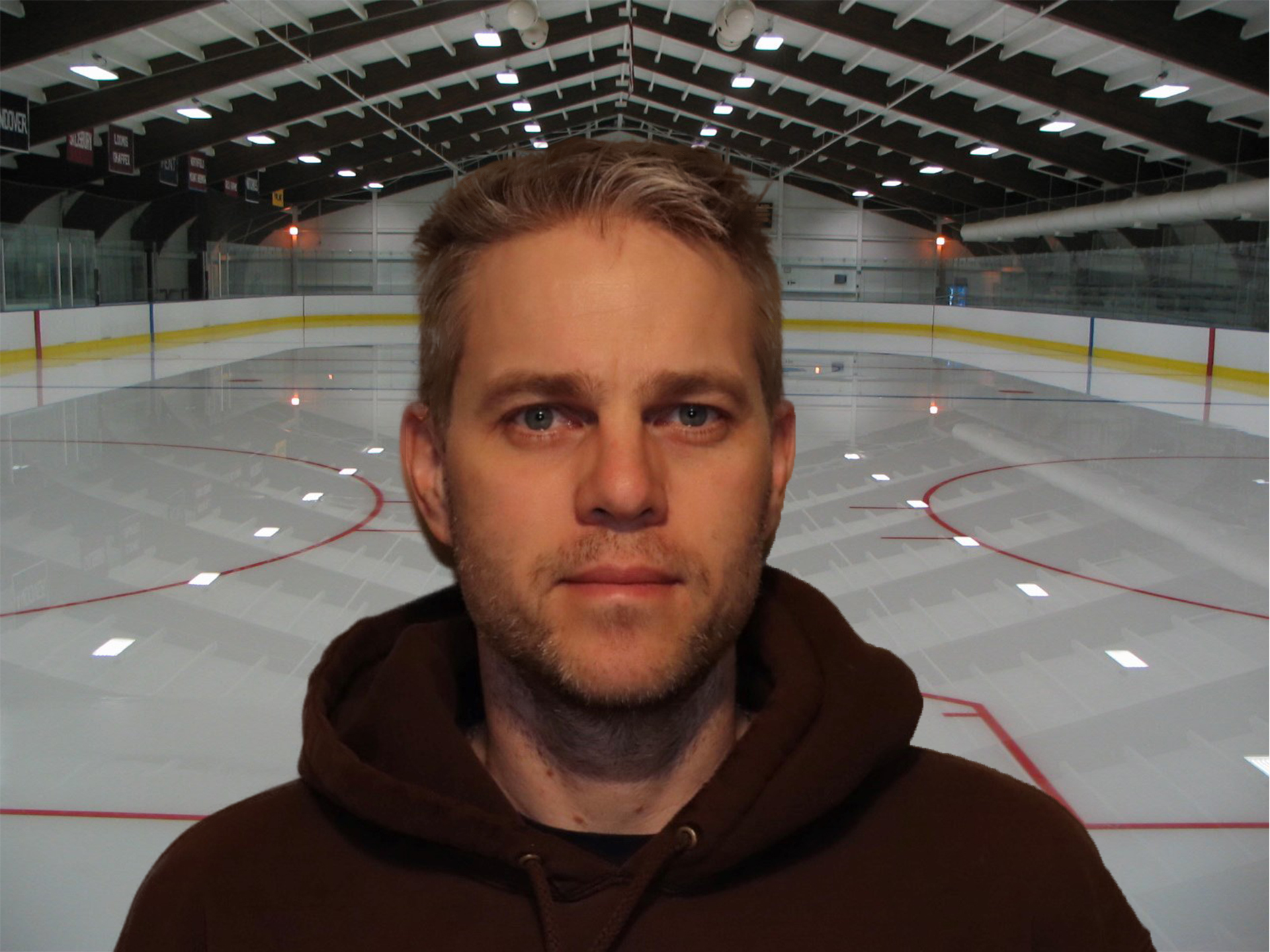 When you hear the word 'volunteer' and it is in regards to a sport, most people automatically think of a coach. There are countless parents who step up in a number of ways that are not "coaching." Nolan is one of those parents. He was nominated by his head coach and we are very happy to present this award to a hockey dad who is just more than happy to help out in any way that the team needs him.
Besides the usual role of team treasurer, he gladly stepped up and took over the running Team Snap, which was a little bigger job than usual due to the regular schedule changes involved during this pandemic. He also organized their team fundraising from top to bottom and became the team photographer creating lasting momentos for the families. In short, he more than willingly stepped in anywhere needed and without parents like him a minor hockey team is never as successful as it could be. Thank you Nolan.
Below are some excerpts from the nomination which was submitted for Nolan:
"When I drafted Nolan's twin sons Evan and Landon, I'd heard from another coach they were hard-working kids and their dad might be willing to pitch in as treasurer. When I wrote to Nolan, he immediately agreed. Nolan has done an excellent job managing the club's finances, but the team has received much more than a treasurer."
"Nolan is the ideal hockey parent. He fully supports coaches and helps when he can. His boys are kind and respectful, just like their parents."